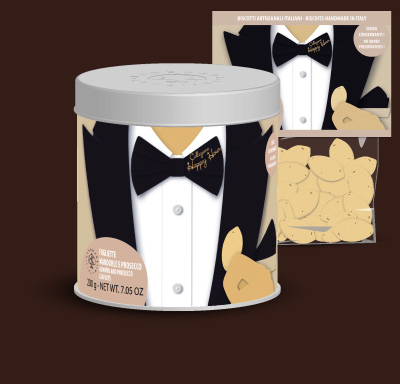 A varied, elegant and precious cookie, where one of the world most famous wines, Prosecco, joins the almond, Parmigiano and chives into an irresistible flavor.
The richness and originality are the marks of this "small leaf", refined in its form and unforgettable in its taste, to celebrate with a wine glass, as in the best Italian tradition.
INGREDIENTI:
Wheat flour, butter, parmigiano reggiano, ground almonds, prosecco, dehydrated chives, salt.
DISPONIBILE IN:
BARATTOLO 200g (7.05oz)
SACCHETTO 200g (7.05oz)