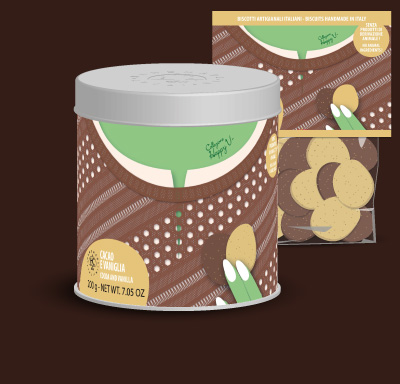 Chi ha detto che "senza" significa senza sapore o senza carattere?
Who said that vegan means without flavor and consistence?
These cocoa and vanilla cookies will show how to renounce to animal products like eggs and butter without renouncing to taste and goodness. We selected the best flours like spelt, wheat, and corn, to create a perfect cookie with a superb taste.
INGREDIENTI:
Spelt flour, row cane sugar, wheat flour, water, sunflower oil, corn flour, unsweetened cocoa powder, baking powder, lemon zest, vanilla, salt.
DISPONIBILE IN:
BARATTOLO 200g  (7.05oz)
SACCHETTO 200g (7.05oz)